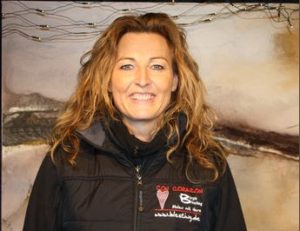 Birgit Blesting, Nierswalde/ Goch, Niederrhein
Birgit Blesting, an artist of the Niederrheins, born in 1971, says: "Painting has always fascinated me, and after the birth of my two sons, I finally found the time to expand my passion: art is not always what one sees, Only with the heart one can see right, the essential is invisible to the eye. "By this saying of Antoine de Saint-Exupèry she gave herself the name Con Corazon". Why a Spanish name? … it is often asked.


Since 1996, the artist has often worked on the Costa del Sol and worked there with pastel chalk. Later, she switched to acyl painting to experiment more: real gold foil, putties, sand grains, powder, rust patina and metal lattices … everything is possible to combine. The rough surfaces are exciting and leave the viewer more and more freedom for the imagination.
Because of the wishes of her children, she also designed children's pictures. Immerse yourself in a world of colors and let yourself be inspired at www.blesting.de
Double-click the works in the gallery view.